SAN DIEGO — A recent study suggests patients who have low "grit" may have worse functional outcome following rotator cuff surgery. Researchers from the University of North Carolina presented data on 126 patients undergoing rotator cuff repair (RCR) correlating a patient's level of grit with functional outcomes following surgery.
The term "grit" recently was popularized with the 2016 publication of the book  Grit: The Power of Passion and Perseverance  by Angela Duckworth. Grit is defined as the ability to persevere and maintain a passion for long-term goals
Duckworth, a psychologist and and popular-science author, introduced readers to her work on the Grit Scale, a validated twelve-question measure that has been shown to correlate with achievement.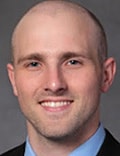 "There has been increasing evidence of the role psychosocial factors play in patient outcomes following orthopedic procedures," Kurt Stoll, MD, lead author on the paper, told Medscape Medical News. "Given
…
Read More