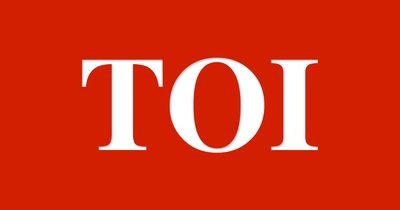 Coimbatore: Schools in the district have been asked to feed status of students with regard to Covid on Education Management Information System (EMIS) – a central database with information about every student. EMIS was designed to monitor the performance of education programmes offered by the schools and to manage distribution and allocation of educational resources.
"Recording the Covid status in this centralised database of students would help in keeping track of the positive cases across the state," district chief education officer N Geetha said. Further, it will also help in effective monitoring and tracking of positive cases, she said.
"All the schools are strictly following the Covid standard operating procedure (SOP) since the reopening on September 1. But the students tested positive were asymptomatic and could not be detected during thermal scanning. While they didn't show any symptoms like cold or weakness, they were attending classes as usual like other students," Geetha said.
Speaking to TOI, Coimbatore district deputy director of health services P Aruna said that they are keeping a close watch on Covid cases emerging out of schools.
With recording 204 fresh cases of Covid-19, there was slight decrease in the daily count on Monday. On Sunday, the district logged 212 fresh cases. While no deaths were reported on the day, the novel coronavirus has claimed 2,297 people so far in the district. With 202 patients returning home after treatment on Monday, there are 2,192 active cases undergoing treatment. Of the 2,38,976 cases reported in the district so far, 2,34,487 have returned home after treatment.
In Tirupur district, 84 fresh cases of Covid-19 were reported on Monday against 83 on Sunday. Two deaths were reported in the district on Monday taking the toll to 939. A total 76 patients returned home after treatment on Monday, leaving a total of 955 active cases. So far, 91,462 people were infected with Covid in the district, of which 89,568 were cured.
FacebookTwitterLinkedinEMail