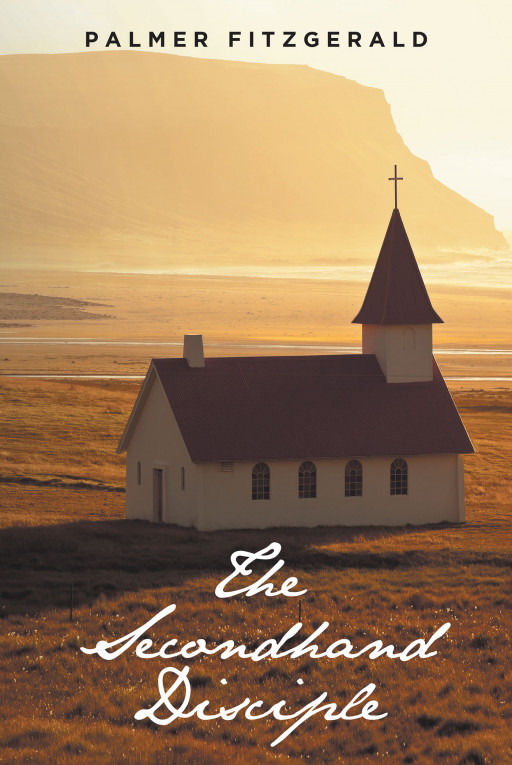 NEW YORK – April 12, 2022 – (Newswire.com)
Fulton Books author Palmer Fitzgerald, a philosophy graduate, and writer living in North Carolina who also served in the military, has completed his most recent book "The Secondhand Disciple": a fascinating saga that follows an introvert who got tangled in a series of events after trying to explore his theory of existence. Throughout, he deals with homicides and crime running rampant in the city.
Fitzgerald shares, "The Secondhand Disciple is a literary novel in strains of soft sci-fi. It also ties in with the main character's theory of existence. The novel also has no agenda except to show how an aged individual can think while his shared theory is not one found elsewhere. Its eclipsing notoriety cannot be stressed enough. In the process, it depicts one who isn't anti-Semitic but treats it in bad taste and is homophobic and racist by twenty-first-century standards.
"Zane is a glossophobe, fearing public speaking and developing an unorthodox, if original, view of the world, who tries to espouse it in spite of an introverted personality. As the son of a Mississippi clergyman, his persuasion is endorsed by two pastors—a Black Arizona Unitarian and a North Carolina Fundamentalist Baptist. The latter and a Virginia preacher attempt to bring this philosophy before the public. In the interim, there occurs a killing in self-defense, a presidential assassination, several murders, and a bank robbery.
"Secondary to the thrust of the work but not in coverage is an exhaustive look at Carolina church services, outlining the druthers and interactions of these congregations. While there are diatribes aplenty, no doctrine is touted; the gist is that Copernicus was wrong in his heliocentrically if regarded in a multidimensional scope. The novel will not be fact-checked as it engages in these otherworldly anomalies. Churchy as it might seem, it is totally lacking in evangelism."
Published by Fulton Books, Palmer Fitzgerald's enthralling opus looks into the troubles and confusions existing in the world while zooming into the life of individuals who are struggling to make sense of it all.
This is fiction written for readers from all walks of life, hoping they might seek something inside of these pages.
Readers who wish to experience this gripping work can purchase "The Secondhand Disciple" at bookstores everywhere, or online at the Apple iTunes store, Amazon, Google Play or Barnes & Noble.
Please direct all media inquiries to Author Support via email at [email protected] or via telephone at 877-210-0816.
Press Release Service
by
Newswire.com
Original Source:

Palmer Fitzgerald's New Book 'The Secondhand Disciple' is a Gripping Read That Weaves in Science Fiction and Religion Into Finding One's Self