It may feel like we're already living in a dystopian world but science fiction will always capture our imaginations.
As a genre, sci-fi is so sweeping and vast it seems limiting to place so many titles under the same umbrella. From E.T. to Bird Box, whatever your favorite flavor of futuristic fantasy, Netflix has a pretty decent offering to stream.
The list below reflects sci-fi films that are ranked by either Metacritic or Rotten Tomatoes and are currently on Netflix U.S.
The 25 Best Science-Fiction Movies on Netflix, According to Critics
E.T. the Extra-Terrestrial
Metascore rating: 91
A Steven Spielberg classic. When an imaginative boy meets a lost alien, it is the beginning of one of cinema's most endearing friendships. Elliott (Henry Thomas) helps the marvelous creature he calls E.T. find his way back home before government agents can capture him.
Snowpiercer
Metascore rating: 84
Directed by Parasite Oscar winner Bong Joon-ho, Snowpiercer is set in a future in which a failed global-warming experiment has killed off most life on the planet. A brutal class system evolves aboard the Snowpiercer, a train that travels around the globe via a perpetual-motion engine.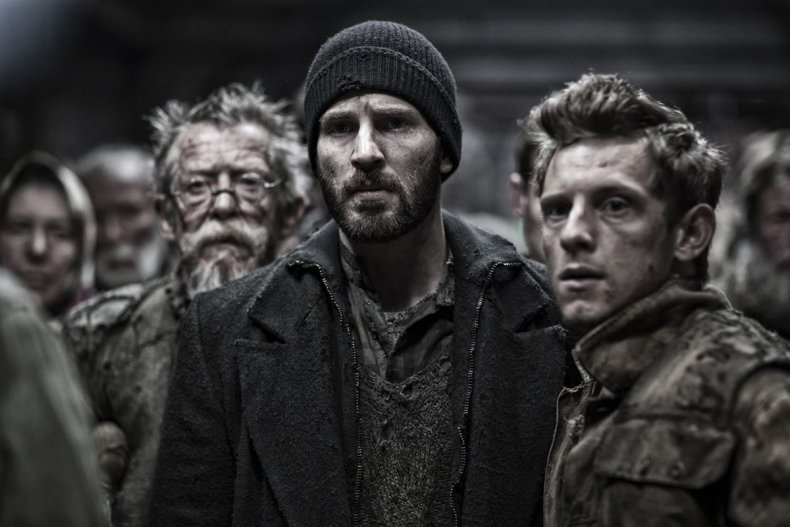 The Endless
Metascore rating: 80
Two brothers return to the cult they fled from years ago to discover that the group's beliefs may be more sane than they once thought.
A Clockwork Orange
Metascore rating: 77
Stanley Kubrick's 1971 classic, based on Anthony Burgess's 1962 novel, is a disturbing, violent commentary on psychiatry, juvenile delinquency, youth gangs and other social, political, and economic subjects in a dystopian near-future Britain.
Midnight Special
Metascore rating: 74
A father and son go on the run after the man learns his child possesses special powers.
Okja
Metascore rating: 74
Yes, another Bong Joon-ho hit. A young girl named Mija risks everything to prevent a powerful, multi-national company from kidnapping her best friend—a massive animal named Okja.
Mad Max
Metascore rating: 73
Taking place in a dystopian Australia in the near future, George Miller's Mad Max tells the story of a highway patrolman cruising the squalid back roads that have become a breeding ground for criminals foraging for gasoline and scraps. After some grisly events at the hands of a motorcycle gang, Max (Mel Gibson) sets out across the wastelands in search of revenge.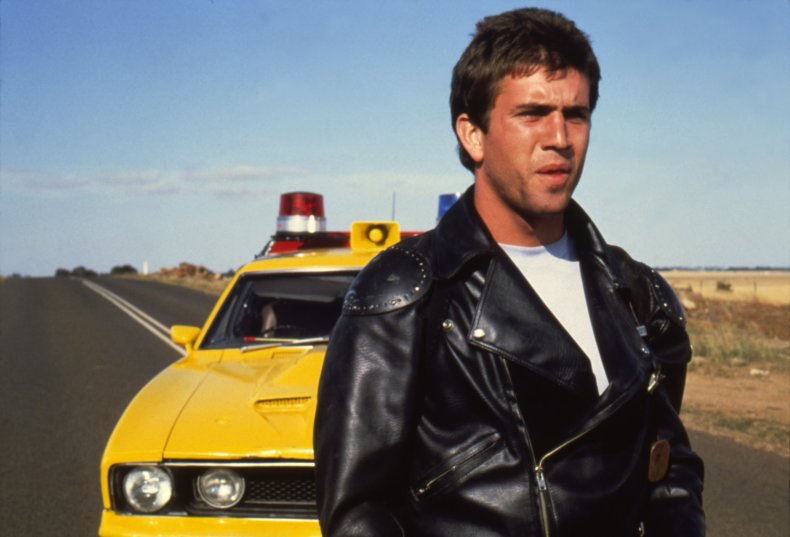 Safety Not Guaranteed
Metascore rating: 72
Three magazine employees—played by Aubrey Plaza, Jake Johnson and Karan Soni—head out on assignment to interview a guy who placed a classified ad seeking a companion for time travel.
The Old Guard
Metascore rating: 70
Led by a warrior named Andy (Charlize Theron), a covert group of tight-knit mercenaries with a mysterious inability to die have fought to protect the mortal world for centuries. But when the team is recruited for an emergency mission and their extraordinary abilities are exposed, it's up to Andy and Nile, the newest soldier to join their ranks, to eliminate the threat of those who seek to replicate and monetize their power by any means necessary.
Zathura: A Space Adventure
Metascore rating: 67
After their father is called into work, two young boys, Walter and Danny, are left in the care of their teenage sister, Lisa, and told they must stay inside. Walter and Danny, who anticipate a boring day, are shocked when they begin playing Zathura, a space-themed board game—which they realize has mystical powers when their house is shot into space. With the help of an astronaut, the boys attempt to return home.
I Am Mother
Metascore rating: 64
A teenage girl is raised underground by a robot "Mother," designed to repopulate the earth following an extinction event. But their unique bond is threatened when a stranger arrives with alarming news.
Black Mirror: Bandersnatch
Metascore rating: 61
In 1984, a young programmer begins to question reality as he adapts a dark fantasy novel into a video game. A mind-bending tale with multiple endings from Charlie Brooker.
Advantageous
Metascore rating: 59
In a near-future city where soaring opulence overshadows economic hardship, Gwen (Jacqueline Kim) and her daughter Jules (Samantha Kim) do all they can to hold on to their joy, despite the instability in their world.
The Midnight Sky
Metascore rating: 58
Augustine (George Clooney), a lonely scientist in the Arctic, races to stop Sully (Felicity Jones) and her fellow astronauts returning home to a mysterious global catastrophe.
Total Recall (1990)
Metascore rating: 57
Construction worker Douglas Quaid (Arnold Schwarzenegger) discovers a memory chip in his brain during a virtual-reality trip. He also finds that his past has been invented to conceal a plot of planetary domination. Soon, he's off to Mars to find out who he is and who planted the chip.
The Wandering Earth
Metascore rating: 57
When the Sun begins to expand in such a way that it will engulf and destroy the Earth, humankind finds a way to avoid extinction by propelling the planet out of the Solar System using gigantic engines. So the Earth embarks on a move to a new home four light-years away, an epic journey that will last thousands of years.
Real Steel
Metascore rating: 56
A white-knuckle action ride set in the near future, when the sport of boxing has gone hi-tech. Charlie Kenton (Hugh Jackman) is a washed-up fighter who lost his chance at a title when 2000-pound, 8-foot-tall steel robots took over the ring.
Cloud Atlas
Metascore rating: 55
A set of six nested stories spanning time between the 19th century and a distant post-apocalyptic future, based on a novel by David Mitchell. Cloud Atlas explores how the actions of individuals impact one another throughout the past, present and future. Action, mystery and romance weave through the story as one soul is shaped from a killer into a hero and a single act of kindness ripples across centuries to inspire a revolution.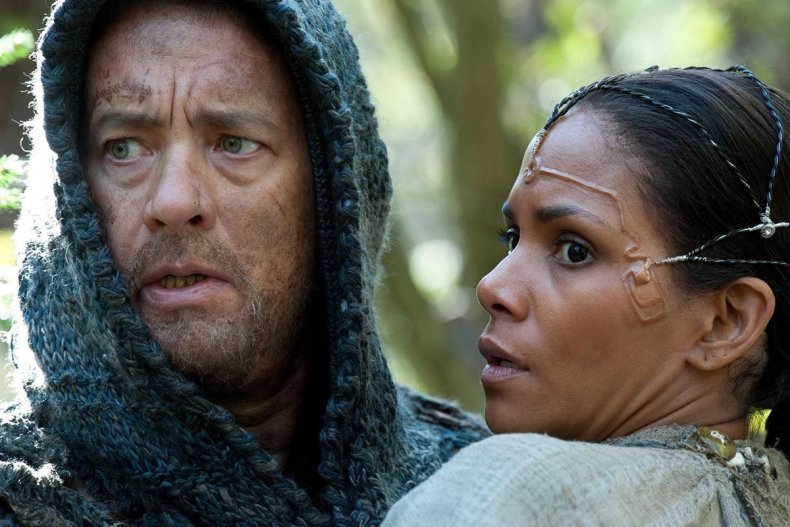 The Signal (2014)
Metascore rating: 54
Three college students on a road trip across the Southwest are sent on a detour by a computer genius and hacker. The trio find themselves drawn to an eerily isolated area—and suddenly everything goes dark. When one of the students regains consciousness, he finds himself in a waking nightmare.
Project Power
Metascore rating: 51
An ex-soldier (Jamie Foxx), a teenager and a cop (Joseph Gordon-Levitt) collide in New Orleans as they hunt for the source of a dangerous new pill that grants users temporary superpowers.
Bird Box
Metascore rating: 51
A woman (Sandra Bullock) and a pair of children are blindfolded and make their way through a dystopian setting along a river.
Lockout
Metascore rating: 48
Set in the near future, Lockout follows a falsely convicted former government agent, whose one chance of winning freedom lies in rescuing the president's daughter from rioting convicts at an outer-space maximum-security prison.
Extinction (2018)
Metascore rating: 40
A father has a recurring dream of losing his family. His nightmare turns into reality when the planet is invaded by a force bent on destruction. Fighting for their lives, he comes to realize an unknown strength.
Jupiter Ascending
Metascore rating: 40
In a universe where human genetic material is the most precious commodity, an impoverished young Earth woman becomes the key to strategic maneuvers and internal strife within a powerful dynasty.
The Cloverfield Paradox
Metascore rating: 37
In the near future, a group of international astronauts on a space station are working to solve an energy crisis on Earth. Their experiment aboard the station has an unexpected result, leaving the team isolated and fighting for survival.