Spurred by the pandemic, immersive tech—augmented reality and virtual reality—transformed how we learn, work and live.
Its real transformational potential is in the emerging markets. Barriers to employment and education lowered by the internet can be altogether eliminated by immersive technologies.
Although rooted in video games, this tech has been forecast to change the world for several years. That promise seemed distant: Google Glasses were unnecessary and FarmVille came and went in a flash.
As the pandemic forced us to live more of our lives online, it has also posed the question of how we can make those online lives as realistic, productive and engaging—in other words, as immersive—as their offline equivalents.
Immersive technology extends and enriches the user's current experience of reality. It provides suspension of disbelief through creative and technical production values found in video games like Fortnite or TV shows like Black Mirror or The Mandalorian.
Some technologies, like augmented reality, overlay a field of digital data on top of the user's field of vision. Virtual reality goes a step further, surrounding the individual with a 360-degree digital environment that they can move through and interact with.
This immersive tech is sorely needed. The world of work has shifted almost completely online, and yet the tools we have available underperform. Zoom is fine as a short-term stopgap, but it doesn't promote the true collaboration, teamwork, or socializing provided with a physical office.
Problems with "Zoom fatigue," and lack of social perceptivity and joint attention (the feeling of being in a shared state of flow with others) can only be solved by creating joint, virtual worlds. Worlds with real collaboration, feedback and reinforcement—just like in a shared physical office space.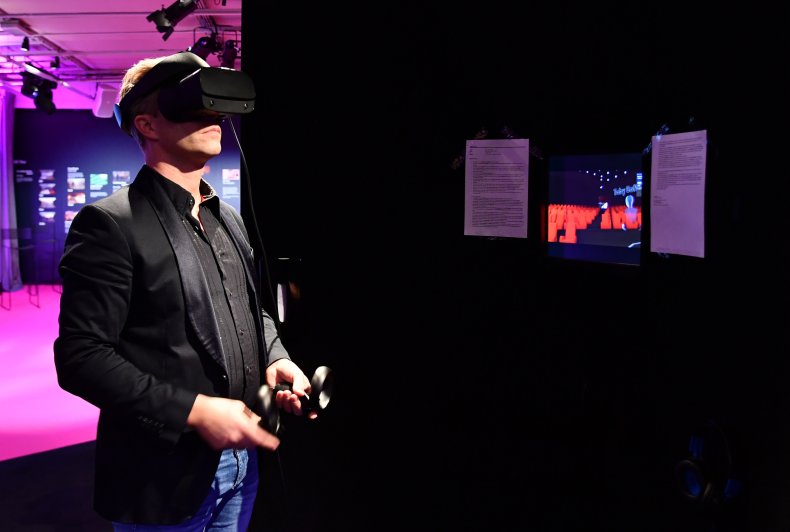 Once we adopt the technology to harness collective intelligence across borders just as effectively as within the same four walls of an office, we will find that much of that intelligence is found in the young, entrepreneurial populations of sub-Saharan Africa, Asia and Latin America. This could transform global economies.
Immersive tech could be just as transformational for education. Without the need for student visas or scholarships, and with unlimited class sizes, knowledge will be shared from the University of Oxford or Harvard University across the world like never before.
These virtual environments are appealing to a broader range of students, who are already fluent gamers, achieving amazing feats in collaboration, problem solving and strategy.
A sense of accomplishment is built into the DNA of video games. These attributes keep students engaged and lead to high performance.
Just as workers have found a Zoom office to be unsatisfying longterm, Zoom learning is no different. School children are suffering from the loss of social cues and microexpression. Teachers cannot get that extra verbal sense from a student to know if they are thriving, or struggling, with the topic at hand.
Countless studies have shown that when learning is embedded into a game, knowledge retention skyrockets. Instead of children learning about the Amazon from a textbook, imagine if they were able to navigate through a virtual rainforest without being poisoned or attacked by a predator?
We don't need to imagine. These technologies are already being adopted as we try to improve our digital lives, while learning and working in new ways.
Important cultural events like Burning Man and Balenciaga fashion shows took place in the "multiverse" last year. Fortnite is being used to train supply chain executives. Video game companies are providing free usage to educators who want to use their games as digital replacements for field trips.
Even where it isn't free, much of the tech behind these solutions stands on existing technology that is relatively affordable. This means the emerging economies that stand to benefit the most through increased employment and education can and should invest in them now.
Alexander Fernandez is CEO of Streamline Media Group.
The views expressed in this article are the writer's own.