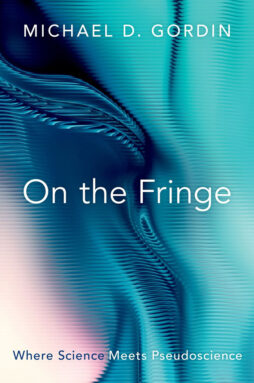 On the Fringe
Michael D. Gordin
Oxford Univ., $18.95
There is no such thing as pseudoscience, and Michael Gordin has written a book about it.
In On the Fringe, Gordin, a historian at Princeton University, does not deny that there are endeavors afoot in the world that are labeled pseudoscience. Rather he shows that the term has no precise meaning, and that there is no unambiguous, universal test for delineating true science from the false versions on its fringe.
Many well-known examples of pseudoscience, he notes, were once mainstream scientific disciplines. Astrology, for instance, was for centuries respected or practiced by the most prominent scientific thinkers of their time.
Astrology's time is long past, of course. So Gordin refers to it, and alchemy, and eugenics, as vestigial sciences — once regarded as totally scientific, but cast aside into the pseudoscience realm by the advance of knowledge.
Other pseudosciences arise
…
Read More